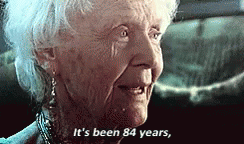 A silent, cobwebbed site, this, and here I come, a voice from beyond the… whatever. Oooohhh.
Thinking of reviving this blog. Thinking of – perhaps – doing more book reviews? More updates. Or slightly more themed posts. Useful ones, or not, like:
how to cope when your 13-and-a-half-year-old dog goes blind and the other one is going deaf (you just do, and make them happy as possible)
surviving a cost-of-living crisis as a freelancer (I have no tips, just stress)
taking up running again a decade later, and why it is less fun than I remember it being (knees mostly. And preferring bouldering now)
being 40, faulty and flailing (shout-out Poise magazine for the catchy title. Shout-out Reynauds', low confidence and interesting times for the actual subject)
how to bury your head and ignore the furore around a new head of state and a new prime minister in one week (return to blog writing, obvs)
Have you missed me? Probably not. But if you did and you want to read some stuff I made up (but forgot to add to the writing credits page until just now) check out my long short story 'Guest' published by Nightjar Press. Or get issue 80/81 of Black Static for a sad haunting ('Traps').
Want to hear my annoying voice? I interview authors for a podcast for NARC Magazine now – you can check that out here: https://open.spotify.com/show/1fCyg9wfTYiiLzDRA8cHnx
What else? I'm on an art rap album. That's still available. I'm officially featured on one song, and in the background of a bunch more.
Anyone alive out there? Can anybody hear me? Comment a little comment and let me know…
x